Exultate gives back at a benefit concert this season! Exultate and Church of the Annunciation are partnering to support Mission Haiti Inc. When you attend the March 17 performance of the Karl Jenkins Requiem at Church of the Annunciation in Minneapolis, you will hear the same great Exultate concert program but with the additional gift of Hope for the people in Haiti. A portion of each ticket sold goes to Mission Haiti Inc. to support their programs. Haitian artisans will display handiwork and art available for purchase before and after the Benefit Concert.
Benefit Concert Tickets: $25 Adult ~ $10 Student ~ Children under 6 Free  ~ Preferred seating is available for an additional $5 per ticket.
Purchase Tickets for Benefit Concerts
CONCERT VENUE
Saturday, March 17, 2018 – 7:30 PM – Requiem by Karl Jenkins
Church of the Annunciation
509 West 54th Street, Minneapolis
Back to Requiem Concert description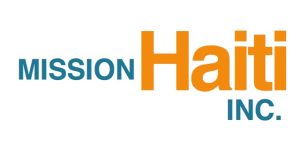 Education
Haitians receive an average of 4.9 years of education. Over 80% of schools in Haiti are private and 50% of the public school teachers do not have basic qualifications to teach. Mission Haiti Inc. provides direct support to two schools and sponsors individual students in primary, secondary and university or vocational schools. Access to quality educations opens doors and is the key to future development.

Elder Care
Believing in the right to dignity, Mission Haiti Inc. helps provide safe shelter, medical care, nutritious food and a loving environment for elderly, ill and/or abandoned women.

Farming
Food is a basic human right yet many Haitians are hungry. Bethleem Farm is a thriving, sustainable example of local agriculture producing cash crops such as sugar cane, fruits, vegetables and livestock.
Thank you for helping us bring hope and joy to the people of Haiti!