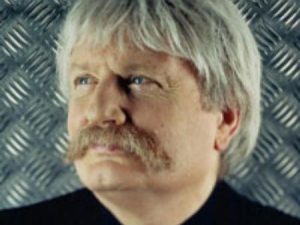 Karl Jenkins – Requiem
With the addition of more singers and instrumentalists we will be performing the Requiem by Karl Jenkins. The preparation and performances of this unique and exciting work will provide performers and listeners with a marvelous experience of outstanding sounds.  You can be a part of this marvelous experience.  Click for more about the background of the Jenkins Requiem.
Good choral singers are needed to join the professional chamber choir and orchestra of Exultate in this exciting project. This is your chance to perform this incredible masterpiece in three concerts and produce a commercial CD recording of your work.  Your commitment is to attend six rehearsals, three concerts and two recording sessions. Participant fee will be $30.00 which helps in publicity and instruction materials.
2018 EXULTATE FESTIVAL CHOIR TIME COMMITMENT
• Rehearsals: 7-10 pm at Christ the King Lutheran Church, Bloomington
Thursday – February 8, 15, 22
Thursday – March 1, 8, 15
• Performances: March 2018
Friday, March 16, 2018 – 7:30 PM – Lord of Life Lutheran Church, 7401 County Rd 101, Maple Grove
Saturday, March 17, 2018 – 7:30 PM – Church of the Annunciation, 509 West 54th Street, Minneapolis
Sunday, March 18, 2018 – 4:00 PM – Augustana Lutheran Church, 1400 S Robert Street, West St. Paul
• Recording Sessions: 7-10 pm
Thursday – March 22 – Lake Nokomis Lutheran Church, 5011 31st Ave South, Minneapolis
Friday – March 23 – Lake Nokomis Lutheran Church, 5011 31st Ave South, Minneapolis
2018 EXULTATE FESTIVAL CHOIR AUDITIONS – Fill out appication below
Auditions – less than 7 minutes and "painless" – (no solo literature required – good choral singing a must) Thursday, February 1, 2018 – 6:00 – 9:45 PM – Christ the King Lutheran Church – Bloomington.
About Auditions: They last no more than 7 minutes and include some singing of scales, vocal exercises, sight-reading, tonal memory and vowel production. You will be asked to sing Silent Night (we will have the music available).  No prepared solo is required or desired.
Just fill out the application form below and we will be back in touch with you as soon as possible to schedule your audition for Thursday evening, February 1, 2018.
For more information or questions, call the Exultate office at 651-707-0727.
__________________
2018 Festival Choir Applicant Audition Information