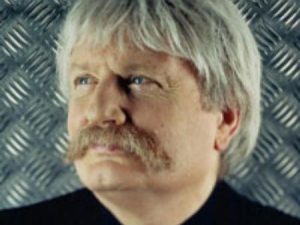 Hear Exultate's expanded Festival Choir with a full orchestra perform the exquisite
Karl Jenkins
– 
REQUIEM
. This unique work alternates traditional
Requiem
texts with Japanese haiku poetry movements reflecting on sorrow and loss. These sections are scored for shakuhachi (Japanese flute), darabuca, taiko and frame drums.
The Requiem is music not to be missed! Written in 2005, this beautiful work evokes an emotional spectrum through grief and sorrow to comfort and peace while captivating the listener in an aural experience unlike any other. The rhythms and percussion instruments combined with wonderful string, horn and harp parts make for a marvelous sound palate on a sublime musical journey.
You will certainly be moved  – and that will be stunning!
The work is serene, beautiful and very moving. Click for more about the background of the Jenkins Requiem.
Karl Jenkins, born in Wales is one of the most performed living composers in the world. The Armed Man: A Mass For Peace alone has been performed over 1800 times in 20 different countries since the CD was released while his recorded output has resulted in seventeen gold and platinum disc awards. His Requiem is unique because, interspersed between the traditional movements of the Requiem, he presents movements of music set to Japanese haiku poetry. Be prepared to see these movements with Japanese dancers portraying the texts you hear.
These concerts will include an introduction by the conductor explaining the music you will hear, enhancing your listening and helping bring to life the unique sounds and drama of the work. It promises to be stunning!
Exultate is in need of additional singers for these concerts. Click for more information on the 2018 Exultate Festival Choir.
CONCERT VENUES:
Friday, March 16, 7:30 p.m.
Lord of Life Lutheran Church
7401 County Road 101, Maple Grove
Saturday, March 17, 7:30 p.m.
Church of the Annunciation "Benefit Concert" – More Information
509 West 54th Street, Minneapolis
Sunday, March 18, 4:00 p.m.
Augustana Lutheran Church
1400 S Robert Street, West St. Paul