We believe that creating music is much more than sounding the right note at the right time. Exultate goes beyond the notes on the page to bring you, the listener, the personal response that makes sound into rich, meaningful music – the language of emotion. Each concert program is designed to provide a variety of sounds, styles and textures performed in spaces specifically chosen for their acoustic qualities. Whether an a cappella Renaissance motet or a complex 20th century choral and instrumental work, our mission is the same:  To perform and foster the enjoyment of classical choral and instrumental music, moving the souls of this and future generations.
We look forward to adding you to our growing number of followers by inviting you to learn more about us, attend a concert, browse our catalog of recordings and support our mission through a financial gift.  Join our email list to receive periodic news and updates about our performances, events and new recordings or follow us on Facebook and Twitter.
View our 2015-2016 Concert Season
We are celebrating two important milestones!
Under the direction of Founder/Artistic Director Dr. Thomas Rossin, Exultate celebrates 20 seasons of music that moves the soul. If you have been to an Exultate concert, you already know the special combination of choral voices blended with a chamber orchestra makes your spirits rise.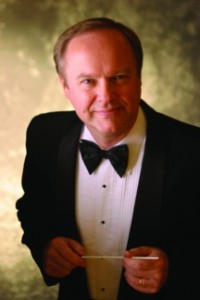 If you haven't yet experienced Exultate's transforming music, take time this season to treat yourself to one – or all! – of our concerts.
Dr. Rossin also celebrates 25 years at the helm of Exultate's high school youth program, the Minnesota All State Lutheran Choir (MASLC). Every summer for the past 46 years, high school students from across the state of Minnesota have gathered for a life-changing choir camp and 14-concert tour – and Dr. Rossin has inspired students with exceptional music and performance opportunities for 25 of those years. Join the celebration of MASLC this year as we bring the joy of choral music to the next generation of singers!
…AND JUST ONE MORE THING. In celebration of our 20th Anniversary Year, we are having a great CD SALE. Just click on the button below to see the CDs that are HALF OFF!